One off house
Hamilton Avenue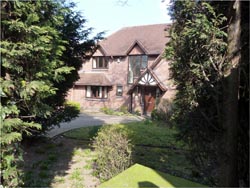 One new dwelling for an individual client.
Completed in 1991 this contract for a new house in the rear garden of the Client's existing house was introduced to the practice via a contractor.
Initially Russell Hobbis Architects worked through this contractor but finally worked directly for the client to re-design the property and guide it through from the early stages through to completion on site.
The build process was not without its problems but after 19 years the property remains as built and sits comfortably in the neighbourhood.
DETAILS:
Client:   Dr. and Mrs. Frankl
Contractor:  Logmoor Ltd.,
Completed:  1992