New Offices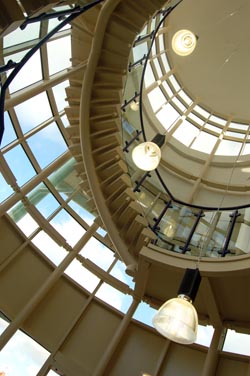 A building providing a new public library for Sandwell Library Services and New Office for Black Country Housing Group.
This building may appear to be totally out of character with any others in our portfolio but as such is a prime example of the outcome of working closely with all members of the design and construction team with an aim to produce an innovative built form that meets all of the Client's requirements including achieving an excellent sustainability rating.
The internal spaces are often merely a result of the external design but on this occasion the complexity of the many cross sections through the building resulted in a "cathedral" like feel to the second floor.   Considerable efforts were made to integrate the mechanical and electrical services into the building.
DETAILS:
Clients:  Black Country Housing Group and Sandwell Library Services
Contractor: G. F. Tomlinson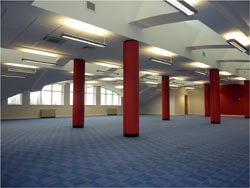 Completed:  2011